CITE Members Use Technology to Grow Education
Date posted
August 12, 2022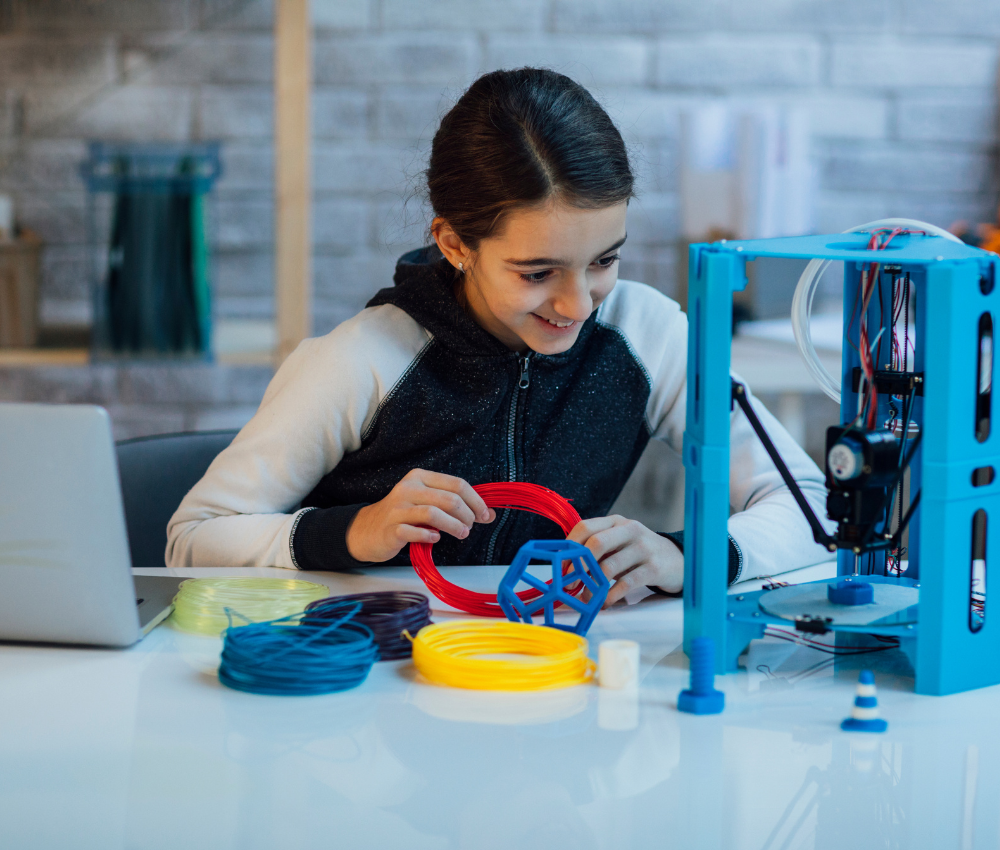 CITE Members Use Technology to Grow Education
Written by Debbie Rice
Virus and computer are two words you don't want to see in the same sentence. But the pandemic married biology and electronics in ways that none of us could have anticipated. For kids across the country, the internet was a critical connection, tethering them to what would otherwise have been an educational blackout.
In California, no one had a better understanding of what it meant to "keep the lights" on for six million students than the members of the California IT in Education Association (CITE). They worked tirelessly, often putting their health at risk, to ensure that every child in grades K through 12 had the technology needed for remote learning.
CITE is a not-for-profit, membership association serving IT Professionals working in schools. CITE's members support hardware, software, help desk, networking, data, and Wi-Fi. They provide training to their organizations and install and maintain each district's critical technology infrastructure.
Along with the internet of things, their jobs are growing to include clocks, bells, sprinklers, solar panels, and anything else that runs on bits and bytes.
The organization, which was established in 1960, provides IT professionals with high-quality resources, continuing education, and a strong community. CITE was a critical partner in supporting members through the pandemic. As technology continues to accelerate and becomes increasingly central to scholarship, CITE will help members navigate a rapidly changing future.
Jerry Jones, Executive Director of Technology Services at the Sacramento County Office of Education, has been a member for 29 years. Now he serves on CITE's Board of Directors. "When I joined CITE," Jones recalls, "I was a data processor. At that time, the typewriters outnumbered the computers at the Sacramento County Office of Education.
"Today we have a team of programmers and multimedia staff. They develop amazing websites, videos, and a variety of other IT initiatives. Recently we built a website that teaches people all over the world to speak English. It was created for immigrants coming to California, but it has turned into an international phenomenon."
An Overnight About-Face
"For those of us in technology, the last two years feel like 10," Jones observes. "In March 2020, we were starting to plan for telecommuting. There was some resistance to the idea—people wondered how they would manage without being in the same room together. Then on a Tuesday at four o'clock, the stay-at-home order came.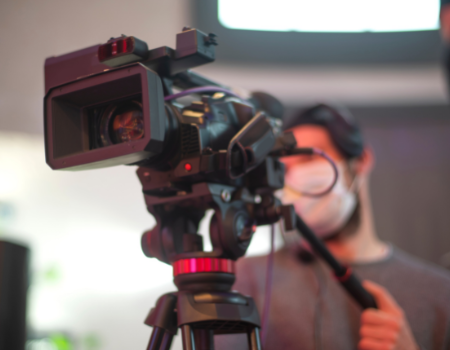 "Many of our districts were not prepared for distance learning. We had to find solutions overnight. It was mind-blowing. We brought teachers into a local television studio to record lessons and posted the videos on the internet and our websites. Our local cable company also agreed to put recordings on several channels for students who had no internet connectivity at home.
"In addition to the many changes to our systems that allowed for the staff to work remotely and teachers and students to learn at a distance, there was physical work to be done. Amid a rush on Chromebooks, we were searching for a device for each student as well as providing internet access via hotspots where needed."
CITE members across California were rallying to the same cause. "We were in the office for many nights configuring Chromebooks," said board member, Antonio Romayor, Jr. Romayor is Chief Technology Officer at El Centro Elementary School District, located in the Imperial Valley.
"This is an agricultural community made up of small towns and hamlets. Eighty-three percent of our students are socio-economically disadvantaged," Romayor advises. "The median household income is under $45,000. Families depend on the school system for essentials like breakfast and lunch as well as the psychological support of social relationships with teachers and friends. We started a hotline to provide assistance which is still operating.
"Technology needs were the center of our focus—issues like making sure that everyone could use Zoom. But access to other physical and emotional supports a school provides was also critical for our education community. Helping families find space that could be dedicated to learning in their homes was another challenge. Some of our leaders donated desks and supplies.
"To better understand our district's needs, our superintendent opened the lines of communication. Parents could contact us via social media, email, or telephone, and we asked lots of questions. We moved quickly to create Zoom training for families on issues such as what to do if your child is sick or you are feeling stressed. We also rapidly adapted our independent study program."
Innovation Takes the Lead
CITE members are frequently at the forefront of new thinking, but the pandemic put their creative muscle to the test.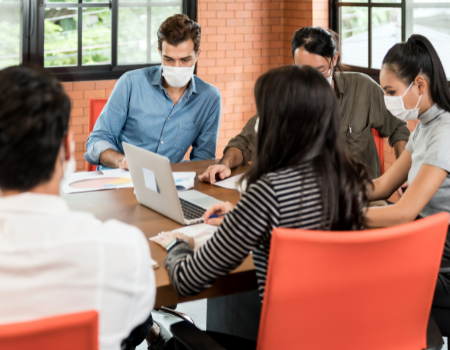 "Saturday after the lockdown began, our cabinet met at my house for an eight-hour brainstorming session," Jeremy Davis recalls. Davis is Assistant Superintendent of Innovation and Institutional Support for the Fullerton School District. He is also CITE's current president. "Our superintendent and the team were committed to doing everything we could to support the students, teachers, and parents. It was all- hands-on-deck. Every idea was considered.
"Education Services created two weeks of curriculum so that teachers would have something they could work with immediately if they chose to," Davis explains. "Technologists conducted over 300 one-on-one training sessions to help teachers get up to speed.
"Our district emphasizes innovation and technology as a culture, so many teachers were able to smoothly transition to a Zoom classroom. Almost every child already had an iPad. Fortunately, 3,000 additional devices had been ordered and were on the way."
The short-term goal was to provide the best remote learning experience we could. But the team was ready to do whatever it took to get children safely back in the classroom."
The district went into reserves to purchase audio amplification equipment, laptop accessories, thermal imaging, and an array of other resources that would make remote work easier and reentry safe when the lockdown lifted. The staff was eager to support students and the entire community pitched in.
"Local access channel 3 donated space and Discovery Education provided content until the district could begin making its own programming," Davis recalls. "The effort extended beyond simply filming lessons. PE teachers created videos to show kids exercises they could do in small spaces at home. People willingly stepped out of their typical roles to help.
"After the morning cabinet meeting, our superintendent walked to a local school to distribute lunches to families in need," Davis advises. "For three months, he stood in for that school's principal who was unable to leave small children at home."
CITE Is a Hub for Information and Support
California technology professionals were all feeling their way through disruption, learning by trial and error. CITE was a much-needed hub for sharing this critical information.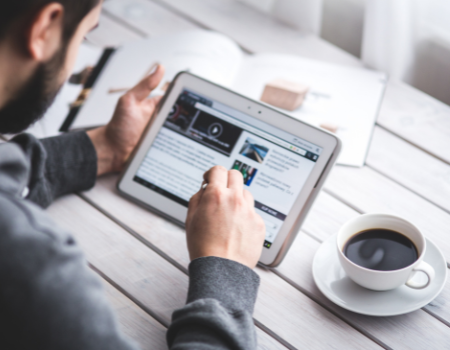 "Support from other CITE members was great," Jones notes. "We didn't have to reinvent the wheel; folks shared their solutions. For example, one group developed a guide for Zoom security. We were able to customize it for our organization. Then, we made sure that others knew about the available materials.
"CITE is invaluable to anybody in California who is trying to either become an education technology leader or improve their skills," Davis advises. "There are so many people on the listserv who love to help each other and are constantly answering questions. So, there's only one of us who needs to do something for the first time."
"During the pandemic, our members were essential workers," Andrea Bennett, CITE's Executive Director, observes. "Many parents weren't familiar with the computer equipment. Technologists were going into people's homes and helping them establish internet connections. It wasn't unusual for a principal and a technologist to go door-to-door doing wellness checks.
"It was CITE's responsibility to ensure that our online community had all the information they needed to help the families in their districts. We were monitoring and disseminating bulletins from the state, the federal government, and health organizations like the Centers for Disease Control. Along with that data, our COVID resource page included links to other associations' websites and any additional literature we thought would be relevant."
Technology Gets the Limelight
The pandemic put our reliance on technology and its escalating importance to almost every aspect of life center stage. Disruption accelerated change, sweeping the dust out of stale thinking. The classroom will continue to be a hybrid space, where the best of the online world will create richer learning experiences for teachers and their students.
"We can't go backward," Davis advises. "There has been a huge infusion of technology. For example, last year, because we had to limit in-person attendance, we did a live stream of eighth-grade graduation. This year, we made the deliberate decision to post our promotion ceremonies on YouTube so that more family members, relatives, and friends could participate.
"We're investigating a program for online mental health support that students could access through their devices, even after hours. Telehealth is going to be important in a lot of schools."
Jones sees an ongoing evolution in the classroom. "Technology will become more integrated with daily learning," he explains. "Digital natives are entering the teaching profession with lots of ideas. This may advance the flipped classroom concept. Students complete assignments that can be done individually at home. When they are together in school, they collaborate on projects for an enhanced learning experience."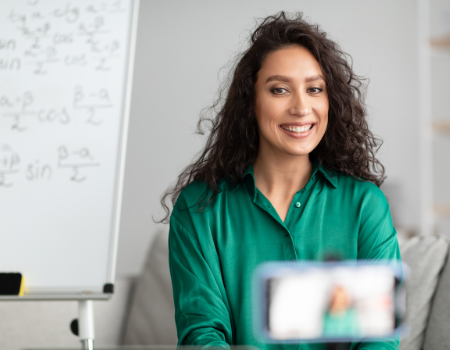 People Are the Bottom Line
No matter how integral computers become to education, learning centers around people.
"Since education, by definition, is always changing, technology is going to continually adapt to the need at hand," Romayor advises. "It's really hard to call out what may happen in the future. But the magic sauce is in building and problem-solving. The product is going to be better, more inclusive, and more efficient when we're focused on people."
CITE revolves around maintaining and maximizing that human potential. "During the pandemic, we were in dire straits," Bennett recalls. "We had to concentrate on what we knew would be successful. The association had big plans for new mid-level and early career programs. Instead, we turned inward, concentrating on strengthening our regional groups. They are the lifeline that our members depend on for assistance, resources, and moral support. We stuck to more insular goals. And it worked.
"CITE has a bright future," Bennett advises. "Technology and education will continue to change at a rapid pace. We are committed to growing and evolving with our members. Students will benefit from the synergy between learning about their physical world through the expanded vision online options create. Their families, and ultimately our communities, will be richer as a result of this growth."