2020 CITE Award Winners
2020 CITE Awards Recipients
CITE's awards program congratulates and celebrates CITE members, partners, and others for the work they do and the accomplishments they've made to the education community.
This year's recipients represent the best of CITE's membership. Please see the information on our winners below.


Inland Area & San Gabriel Valley Regional Groups

The CITE Inland Area Technology Regional Group (CIATG), is a collaborative of Riverside County and San Bernardino County Districts. Throughout the years, CIATG has grown in strength and numbers, with average meeting attendance of 30-40 members. One of the groups strengths is its memberships ability and willingness to share strengths, struggles and pain points with other members during the round table discussions to gain insight, support and troubleshooting ideas from others. The group is proud to have numerous CITE Certified Chief Technology Officer program graduates, CITE Board Members and the 2019 CITE Technology Leader Award winner, Matt Penner.




The San Gabriel Valley and Inland Area Regional Groups are this year's co-recipients for the Regional Community Award.
The San Gabriel Valley group covers the foothills of Southern California between the 210, 10, and 60 freeway corridors. The Inland Area group includes all areas of the Inland Empire. This covers a wide area in Southern California and both groups are thriving with 30-40 members at meetings. We are recognizing these groups this year particularly for the work they did together in 2020. The groups were planning a multi-regional event together addressing cybersecurity. They had vendors and presenters lined up and all the logistics were final. At the last minute, the event had to be cancelled due to the pandemic. We are very proud of their work and we are confident that they will plan more events in the future. Thank you to the leadership in booth of these groups for all of your hard work. And congratulations!

==================================================
Maggie Bunten
Director, Technology and Information Services
Chino Valley Unified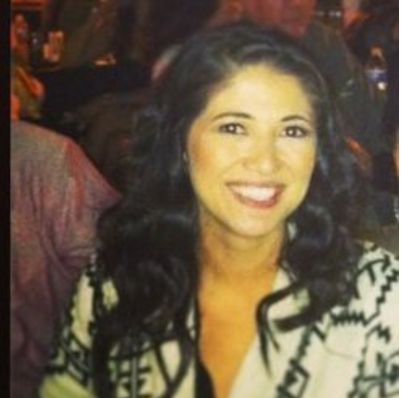 Maggie Bunten is the Director of Technology and Information Services for the Chino Valley Unified School District. Chino Valley USD is a K – 12 school district with approximately 28,000 students in 35 schools. In her current role, she oversees a team of 21 and is responsible for maintaining, supporting and enhancing the districts network and educational technology tools. Maggie is passionate about student data privacy and enjoys collaborating with other technology leaders and district departments to identify tools and resources to support teaching and learning. She is a (CITE) Certified Chief Technology Officer (CCTO), and is the Chair Elect for the CITE Inland Area Regional Group.
==================================================
Dr. Kelly May-Vollmar
Superintendent of Education Services
Desert Sands Unified
Kelly May-Vollmar, Ed.D. is the proud Assistant Superintendent of Educational and Technology Services for Desert Sands Unified School District (DSUSD), serving approximately 28,000 students. Previously Dr. May-Vollmar served as the Chief Innovation and Information Officer for Desert Sands and prior to that as a site Principal. Dr. May-Vollmar serves on the CoSN Digital Equity Educator Advisory Panel and the Chief Technology Officer Council. She has also served as the chair for the Low Desert CETPA Regional group. She is passionate about bridging the divide that often exists between curriculum and technology departments as well as bridging the digital divide for all students.
==================================================

TECHNOLOGY PARTNER
Hayes Software Systems

This year's Technology Partner Award goes to Hayes Software Systems. Hayes is a company founded by an educator who believed in impacting the lives of students by supporting school district staff. The inventory experts at Hayes software have been serving schools for nearly 30 years. Thank you for your service to California schools. Congratulations!