CAMSA
CITE and Microsoft Strategic Alliance (CAMSA)
Virtual CAMSA Tour
Recorded Webinars
If you have any questions, concerns or do not know how to contact Softchoice, please contact Will Toon-Cortez – CITE's Resource Program Specialist at William.Toon-Cortez@cite.org
CITE is pleased to provide the CITE and Microsoft Strategic Alliance (CAMSA) program supported by Softchoice. This is a California statewide purchasing contract with Microsoft for the Educational Enrollment Solution (EES) program. This contract can serve as a master purchasing vehicle for K-12 educational institutions in the state of California. Offering major discounts and simplifying the license purchase process, this consortium includes over 70% of LEAs in California who would not qualify for this type of pricing on their own. Contact Microsoft or Softchoice today to learn more.
The benefits of this program include:
-Simplified Decision Making
-Leverage Collective Purchasing Power
-Save Time Looking for the Best Price
-Reduce Overhead and Recordkeeping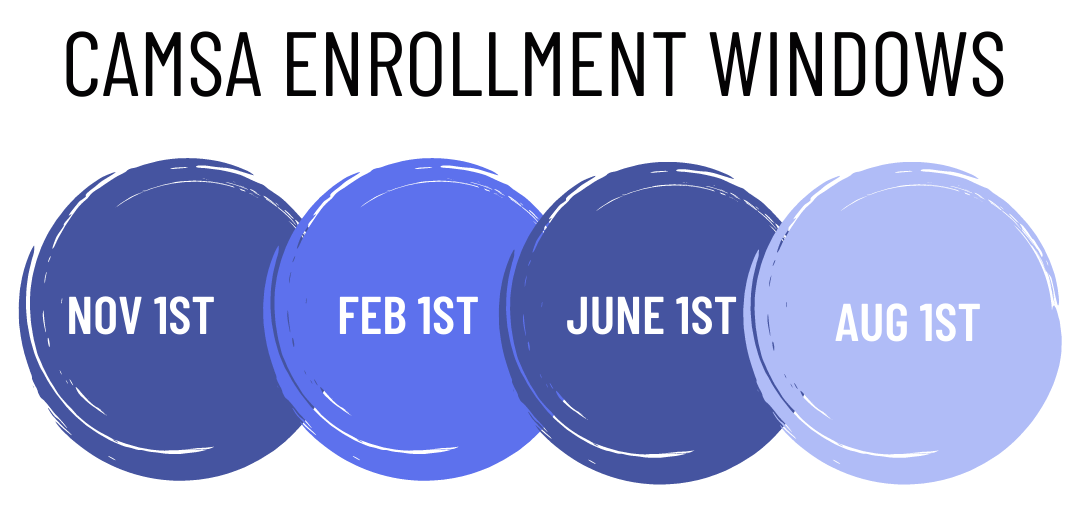 It is our intent to provide California K-12 school districts with the aggressive pricing, service and support for EES Microsoft licensing. Softchoice provides reseller service for these accounts.
Softchoice will provide:
Low pricing for Microsoft products
Expertise in regards to products choices and options
Quick response and turn around with quotes, forms and paperwork

Upcoming Events

See below for the schedule of upcoming Azure training. These events are free to attend.
See On Demand trainings via the following:
Microsoft Events
Azure Recorded Webinars
EDU Azure Hour (Cloud Architect Community)
Education Qualified User (EQU)

Any employee, contractor, or volunteer of or for
the Institution who uses a Product or Qualified Device for the benefit of the institution or within
the user's relationship with the Institution.
















Light Worker
Employees in the following roles will be designated as "Light Users"
and may be excluded from the Knowledge Worker count as they do not
typically use a computer in their normal job function and will be provided
a free Office 365 A1 license (email and calendaring):

•Automotive Equipment Operations and Maintenance
•Child Care Services
•Custodial Services/Physical Plant Maintenance
•Food and Linen Services
•Grounds Keeping
•Parking Attendants
•Patient Escorts
•Recreation/Fitness
•Security Service
Baseline Package - M365 A3 - (Core Cal)

ERP Level C pricing
Minimum Knowledge Worker count = 25
Student privacy compliance
Identity, security & management
Student use benefits, Minecraft
Productivity server install rights
True up, true down at anniversary

Standard Package - M365 A3 - (ECal)


ERP Level C pricing
Minimum Knowledge Worker count = 25
Student privacy compliance
Identity, security & management
Student use benefits, Minecraft
Productivity server install rights
True up, true down at anniversary



Premier Package - M365 A5


ERP Level D pricing
Minimum Knowledge Worker count = 25
Student privacy compliance
Advanced identity, security & management
Cloud PBX & PSTN
Conferencing Analytics
Student use benefits, Minecraft
Productivity server install rights
True up, true down at anniversary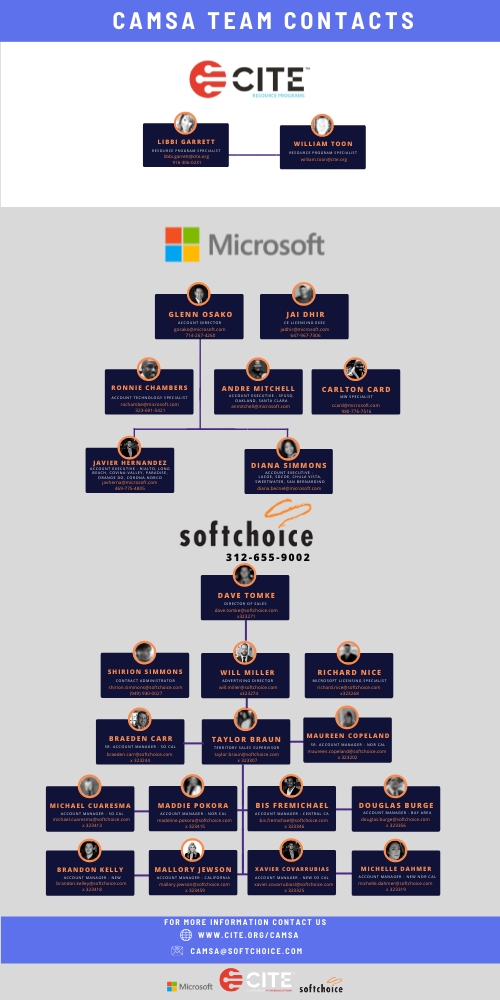 CAMSA Library