(IN)CITE Podcast
Join us as we sit down with industry professionals to bring you the most up-to-date news, trends, and announcements for technologists in education!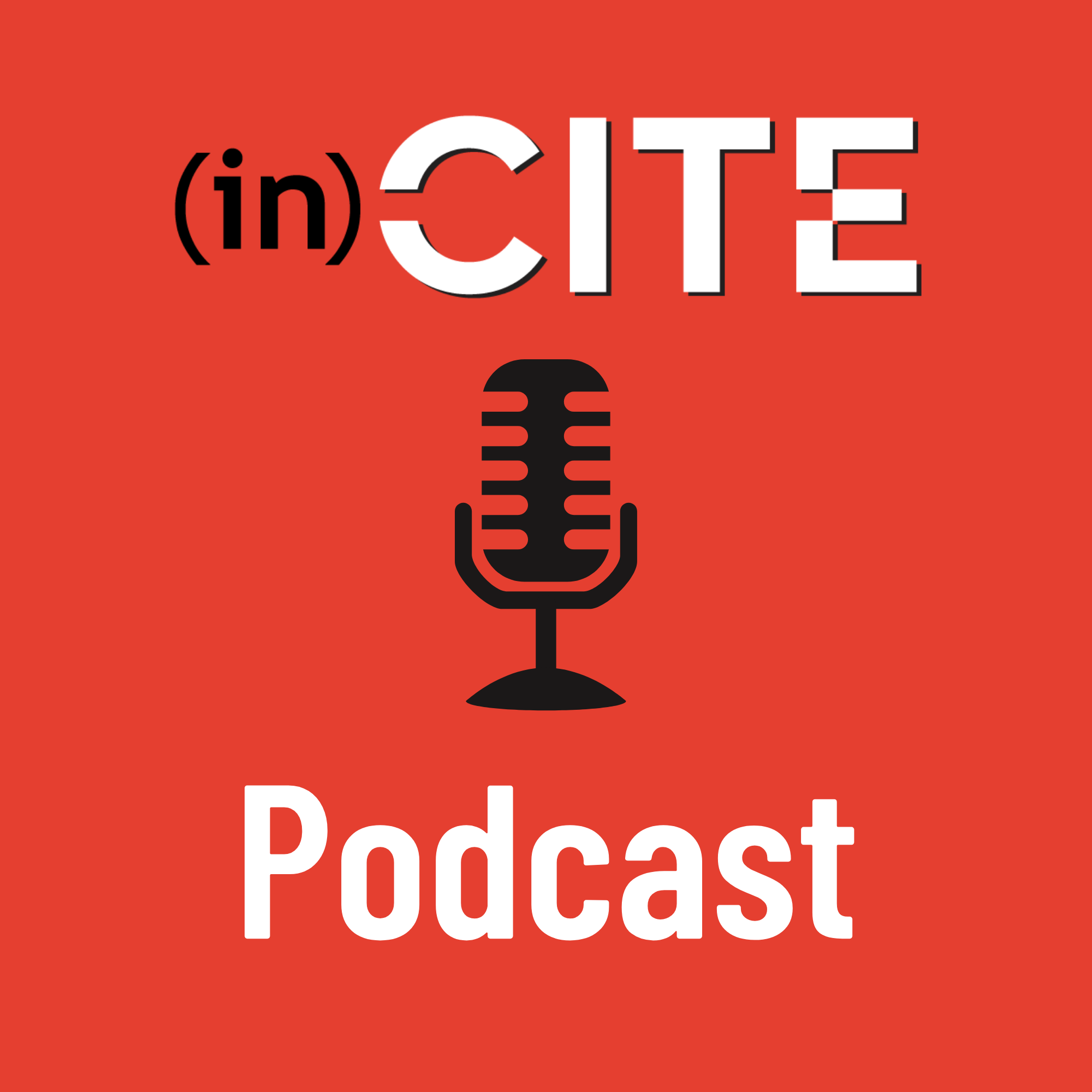 (in)CITE Podcast
| | | |
| --- | --- | --- |
| | | |
---
Episode 022 - AI in Schools: Take 3!
In this episode Jamie talks with Jennette Vanderpool of CDW-G and Christian Pinedo of AIEDU about the ways teachers can leverage AI for efficiency, improved productivity, quality checking and so much more!
Episode 021 - CITE Byte Mini Episode: Opening of Schools Strategies
In this episode Jamie Lewsadder and Dan Ramirez chat about opening of schools strategies and tips.
Episode 020 - Disaster Recovery Follow Up with Jerry Jones and Steve Monahan
In this episode Jamie and guest host Dan Ramirez catch up with Jerry Jones and Steve Monahan to go over their recommended steps for disaster recovery, best practices, and any changes since their last chat on the topic.
Resources: https://bit.ly/k12drp
Episode 019 - CITE Byte Mini Episode: Chat GPT Follow Up
In this CITE Byte Mini Episode Jamal and Dan follow up on our previous discussion on the different facets of Chat GPT and AI use in schools. This time looking at the possibilities from the educator's and tech team's lens, rather than student use.
Episode 018 - CITE Byte Mini Episode: DEIB Through the Tech Team Lens
In our very first CITE Byte episode, Jamie and Jamal, along with Touda Bentatou of CITE, and Dan Ramirez of Kern County chat about the importance, and different aspects of Diversity, Equity, Inclusion, and Belonging (DEIB) in the tech team work space.
Episode 017 - AI and Chat GPT with Kris Boneman, David Paszkiewicz, and Special Student Guests Vivien Chen and Ria Mandal
In this episode Jamie and Jamal chat with Bonita USD Director of Ed Tech Kris Boneman, LCUSD Lead Instructional Specialist David Paszkiewicz, and Student Tech Council Members Vivien Chen and Ria Mandal to explore the pros, cons, and possibilities of Chat GPT and other AI programs in the K-12 space from both the educator's and student's perspective.
Episode 016 - CITE Membership, Benefits, and Upcoming Conference with Jeremy Davis, Jon Carrino and Touda Bentatou
In this episode Jamal talks with current CITE Board President Jeremy Davis, new CITE Board Member Jon Carrino, and Director of Member Engagement and Marketing Touda Bentatou about how to get involved with CITE, and what to expect at this year's Annual Conference.
Episode 015 - San Diego County Office of Education IT Team
In this episode Jamie and Jamal chat with the amazing members of the IT Team from the San Diego County Office of Education. We learn about their Project Management approach and focus specifically on the topic of multi-factor authentication.


Episode 014 - Vince Butler on Leading in a Small District
In this episode Jamie and Jamal chat with Vince Butler, CTO of Romoland K-8 District. We'll learn about his experiences leading in a smaller school district, and some of his challenges and opportunities.


Episode 013 - Jeremy Nishihara on Hiring & Maintaining Healthy Teams
In this episode Jamie and Jamal chat with Jeremy Nishihara, Assistant Superintendent of Human Resources and Information Systems for Sunnyvale. As we approach hiring season for the educational world, we want to learn more about HR practices to both attract great employees and maintain healthy technology teams.


Episode 012 - Joe Marquez from CUE on the Intersection of IT and EdTech
In this episode Shane, Jamie, and guest host Jamal Boyce chat with Joe Marquez, Director of Academic Innovation at CUE to discuss the intersection of IT and EdTech and the upcoming CUE Conference! Learn more about the CUE conference at cue.org.


Episode 011 - Phil Scrivano, Jeremy Davis, and Laurel Nava, and Andrea Bennet on CITE's CTO Mentor Program
In this episode we discuss all things 2021 CITE Conference! We are welcoming Jeremy Davis and welcoming back Phil Scrivano who joined us for our very first episode! Also joining this episode as resident topic expert, CITE staff member Laurel Nava, Director of Education and Partnerships.


Episode 010 - Julie Judd, Laurel Nava, and Andrea Bennet on CITE's CTO Mentor Program
In this episode Jamie and Touda chat with Julie Judd, Laurel Nava, and Andrea Bennett to give an insider look at CITE's CTO Mentor Program! Questions regarding the CTO Mentor Program? Email Laurel Nava at laurel.nava@cite.org
Episode 009 - Ben Markley and Antonio Romayor, Jr. on Breaking into IT Leadership
In this episode, Antonio Romayor and Ben Markley, both CTOs with their respective districts discus breaking into IT Leadership. This episode was a bit of a reunion for Shane and Jamie as Ben was Jamie's table-mate during our CTO mentor program through CITE and Shane was in the cohort as well. You'll hear Ben, Antonio, Shane, and Jamie's path to IT leadership and how they practice being the best leaders they can.
Episode 008 - Amy Fong, Jamie Lewsadder, Tracey Logan, and Trish Paulson on Women in Technology
In this episode Touda and Shane chat with Jamie Lewsadder, Trish Paulson, Tracey Logan and Amy Fong about women in tech leadership positions. We hope that this podcast will inspire you and that you will join us at this year's CITE Annual Conference where we will be hosting events and spaces for conversation related to Women in Technology.
Resources: Harvard Business Review Article "Why Women Don't Apply for Jobs Unless They're 100% Qualified"
Episode 007 - David Thurston, Terry Loftus, & Brendan Montagne on Cybersecurity
In this episode Jamie and Shane chat with Terry Loftus, CTO of San Diego County Office of Education, David Thurston, CTO of San Bernardino County Superintendent of Schools, and Brendan Montagne, Senior Program Specialist at MS-ISAC about cybersecurity.
Episode 006 - Steve Monahan & Jerry Jones on Disaster Recovery
In this episode, we have Jerry Jones, Executive Director of Technology Services with Sacramento County Office of Education and Steve Monahan, Technology Director with Butte County Office of Education. If you think back to a little over a year ago, February 2020, the unimaginable began to spread. Nothing could have prepared us for the challenges of completely shutting down school. With this great challenge comes opportunity to learn and grow and be ready for the next unknown. Steve and Jerry will help us think about planning and prepping for a disaster.
Disaster Recovery Presentation
Episode 005 - Nick Romley & Barrett Snider from Capitol Advisors Group
In this episode, we have Nick Romley and Barrett Snider from Capitol Advisors Group. We chat about what IT and Ed Tech professionals need to know about the law and legislative world in relation to our work.
Episode 004 - Michael Funk & Tiffany Gipson
In this episode, we have Tiffany Gipson from the California Afterschool Network and Michael Funk from the Expanded Learning Division at the California Dept. of Education. In our last episode, we talked with Matt Navo and he charged us with working to build stronger relationships with the various departments and teams at our schools sites. This episode offers a similar call to action as we chat about after school programs often based on our campuses.
In this episode we interviewed Matthew Navo, Director of Systems Transformation in the Center for Prevention & Early Intervention department at WestEd to discuss how technology can support Special Education.
In this episode of (in)CITE podcast we get to chat with Lloyd Levine, former member of the California State Legislature and technology advocate.
In this episode hosts, Jamie Lewsadder and Shane Pinnell sit down with CITE Board President, David Goldsmith, and President-Elect, Phil Scrivano, to discuss how CITE has responded to the COVID-19 pandemic, and how it has personally impacted them at their LEA.