2019 CITE Award Winners
2019 CITE Awards Recipients
CITE's awards program congratulates and celebrates CITE members, partners, and others for the work they do and the accomplishments they've made to the education community.
This year's recipients represent the best of CITE's membership. Please see the information on our winners below.
Jon Carrino
Director of Technology Services
William S. Hart Union High School District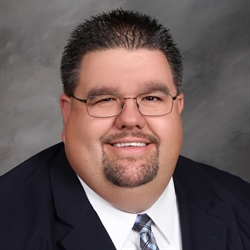 Jon Carrino is the Director of Technology Services for the William S. Hart Union High School District. He leads his team with a focus on customer service and supporting the classroom needs of teachers and students. Jon has worked in education for the last 20 years, during which he earned a Bachelor's Degree in Information Systems from California State University Northridge in 2011 and a Master's Degree in Leadership and Management from the University of La Verne in 2018. He believes in the strength and power of the education community, and strives to connect educators with their counterparts in other districts to growth themselves and others in the community. Jon has led the Antelope Valley/Santa Clarita Valley Regional Group since its inception. The group is vibrant and active with regular meetings that are well attended. He is a graduate of the CTO Mentor Program and is serving as a mentor this year. He regularly volunteers not only for the annual conference but at other events as well.
==================================================
Matthew Penner
Director on Information and Instructional Technology
Val Verde Unified

Matt Penner is the Director of Information and Instructional Technology, CCTO, for the Val Verde Unified School District. In this role he is passionate about building teams that thrive on exceeding expectations. Matt believes that right now is one of the most exciting, and transformative eras in educational technology. He earned his B.S. in Computer Science from the California State Polytechnic University (Cal Poly) of Pomona, California and is a CITE Certified Chief Technology Officer. Matt is also the Past Chair for the Inland Area CITE Regional Group and currently the Technology Chair of the Eastern chapter of CASBO. He is also a frequent presenter at events across the country, often on topics of building teams and developing leading organizations through cross-department collaboration. Matt's other passion is his family where he enjoys time with his wife of 18 years and their three children, being involved in their church, martial arts, sports, playing music, gaming and occasionally the prince of his daughter's imaginary castle.
==================================================
Bob Lyons
Chief Technology Officer
Nevada Joint Union High School District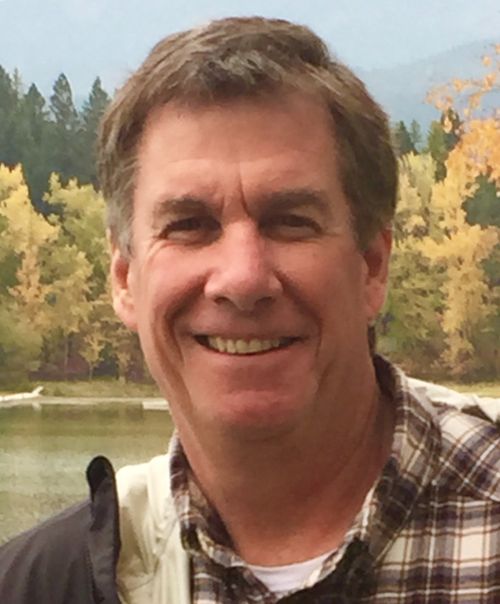 Bob's 40+ years of global educational technology leadership has focused on promoting the value of technology for teaching and learning for the next generation. He has worked with students in California, Idaho, Montana, Poland and Indonesia. Bob has been a collaborative technology leader for multiple districts in the Sacramento region for 18 years. He spent 20+ years in the classroom teaching everything from automotives and building construction to Cisco Networking Academy and IB computer science. Bob is a former executive board member of the Placer County STEM Expo and the Gold Country regional CITE groups, a member of the Nevada County STEAM Expo planning committee, chair of the Nevada County edtech group, and a CITE Chief Technology Officer mentor.
Bob earned his Doctorate in Education for Administrative Leadership for Teaching and Learning from Walden University, a California Administrative Services Credential from the University of LaVerne, a Masters of Arts degree in Technology Education from the University of Idaho, and a Bachelor of Arts degree in Industrial Technology from Cal Poly, San Luis Obispo.
Bob and his wife Anne, have been married for 33 years and enjoy the outdoors and travelling with their two daughters.
==================================================
Christine Jones
Coordinator of Educational Technology
Palmdale School District
Christine Jones is the Educational Technology Coordinator for the Palmdale School District. She was formerly a Consultant at the L.A. County Office of Education with the CTAP Program and spent many years as a classroom teacher, instructional coach, and site administrator. The past 20 years of her career have been devoted to the development of educational technology, both locally and throughout the state. Christine has a Master's Degree in Curriculum Design from Chapman University as well as the following certifications: Leading Edge, Google Certified Educator and Trainer, Intel Teach to the Future, Buck Institute Project-Based Learning, CITE CTO Mentor. She is a 26-year member of CUE, currently serving on the CUE-LA Board, and has been a member of the AVSCV CITE regional group since its inception.
Christine coordinates the AV EdTech Summit held annually for educators and leaders in the Antelope and Santa Clarita Valleys. She is honored to be the inaugural recipient of this prestigious award.

==================================================
TECHNOLOGY PARTNER
Zeina Ammar
Senior Account Manager & Team Lead
Converge One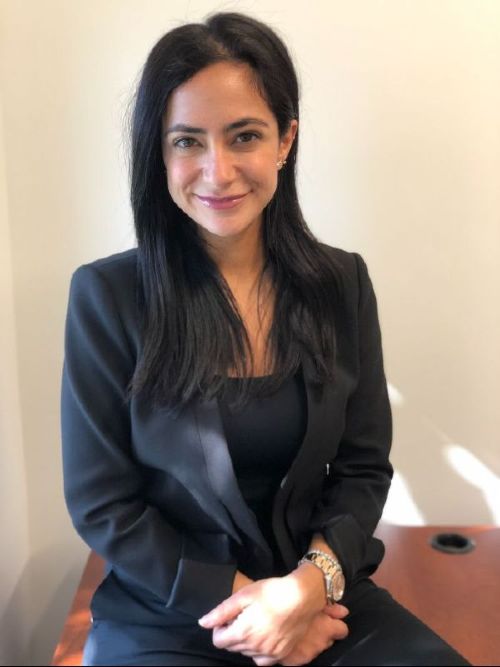 Throughout her career in technology, Zeina Ammar has committed herself to the success of the K-12 community, with a fundamental goal of helping to provide meaningful impact for districts and their learning environments.
Along the way, she has earned long-lasting partnerships with some of CITE's finest members built on innovation, trust, and strong collaboration.
Zeina is an Account Executive with the national solutions provider, ConvergeOne, working with the K-12 community for the past 7 years. She earned her degree in International Business with Honors from the Lebanese American University in Beirut.
One of her endeavors is devoting time to education and bridging the digital divide for low income families through her non-profits locally and abroad.
The Aaron Barnett Foundation was founded in 2019 to empower youth in fields of Cyber Security and Technology. Zeina and her family continue to build schools in some of the roughest villages in Nigeria, Africa.
Zeina shares the same passions as her K-12 partners for providing educational technology to transform learning and innovation, driving dialogs that both challenge and empower districts for real results.
It is a great honor to share this award from CITE with those hard-working districts who, through thick and thin, are making a difference in their communities and have allowed Zeina the opportunity to be a part of it.
==================================================
Aaron Barnett
Director of Information Systems Technology (former)
Moreno Valley Unified
(Awarded posthumously)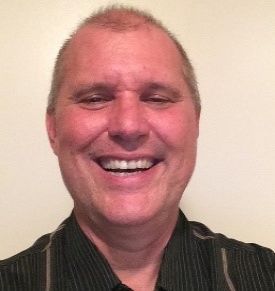 Aaron was elected to serve on the CITE Board at the 2009 Annual Conference and began his service in January 2010 through 2017. He served in various capacities including president of the organization. Aaron was instrumental enhancing CITE's goal of being the recognized authority supporting educational technologists in California and beyond.
Aaron's passion was enabling the capacity of others and he enacted that passion with focus, great ideas, and his great sense of humor. He served on the steering committee of CITE's signature CTO Mentor Program that provides core training for technology leaders who complete a rigorous eleven-month certification program. Aaron also served as an instructor in this program, creating the Cybersecurity course that has now been expanded to a full-day course, and was a mentor assigned to support individual candidates as well. Aaron was a key leader with California's TAPD (Technical Assistance and Professional Development) program, developing a live cybersecurity boot camp where his infectious enthusiasm for protecting districts was a major draw for attendees. In addition, he created the framework for the current TAPD Cybersecurity online course which is still in operation.
Aaron joined the Moreno Valley Unified School District in 1998 coming on board Information Systems/Technology as the first Systems Administrator. Within 2 years he was appointed as Director of Information Systems/Technology and began building the team from 6 employees to its present 27 member team. He always made his top priority creating the best possible network environment to benefit the students of Moreno Valley.
His commitment to providing the best services for students included implementing a new state-of-the-art wireless network across all school sites, placing a technology device with each student and building a modern data center with backup services at the District office.
He developed the resources which include a dynamic, online, video-based professional learning curriculum. In 2016 he demonstrated several bootcamps in different cities in Southern and Northern California like San Diego, Fresno, Redwood City, Oakland, San Francisco, Santa Clara, Cupertino, Sacramento, Irvine, Costa Mesa and many more.
He was also involved with the community, including membership with Rotary, Chamber of Commerce and the Optimists Club. He also served in leadership roles with CASBO.
He obtained degrees and several technology certifications including Black Hat Certification and most prestigious Cyber Security Certification, CISSP during his service at MVUSD. As a leader and mentor, he encouraged staff and students to continue their education and professional growth. He was a good listener, slow to speak and eager to understand others, a pillar of integrity, and had a bright cheerful spirit. His energy level was always high and his approach to any challenge was always impressive.
Aaron's friends and family have started a foundation in his name. Find out more here.