CITE & Google Workspace for Education Program (CGWE)
Save on Google Workspace for Education licensing with our CGWE program!
Program Explanation
CITE is excited to provide the CITE & Google program supported by CDW Education. This is a California statewide purchasing contract for Google Workspace for Education. Offering major discounts that California LEAs would not otherwise have access to. Simplifying the license purchase process and offering the best service model through our partnership with Google and CDW Education.
Benefits of the Program
Simplified Decision Making
Leverage Collective Purchasing Power
Save Time Looking for the Best Price
Reduce Overhead and Record Keeping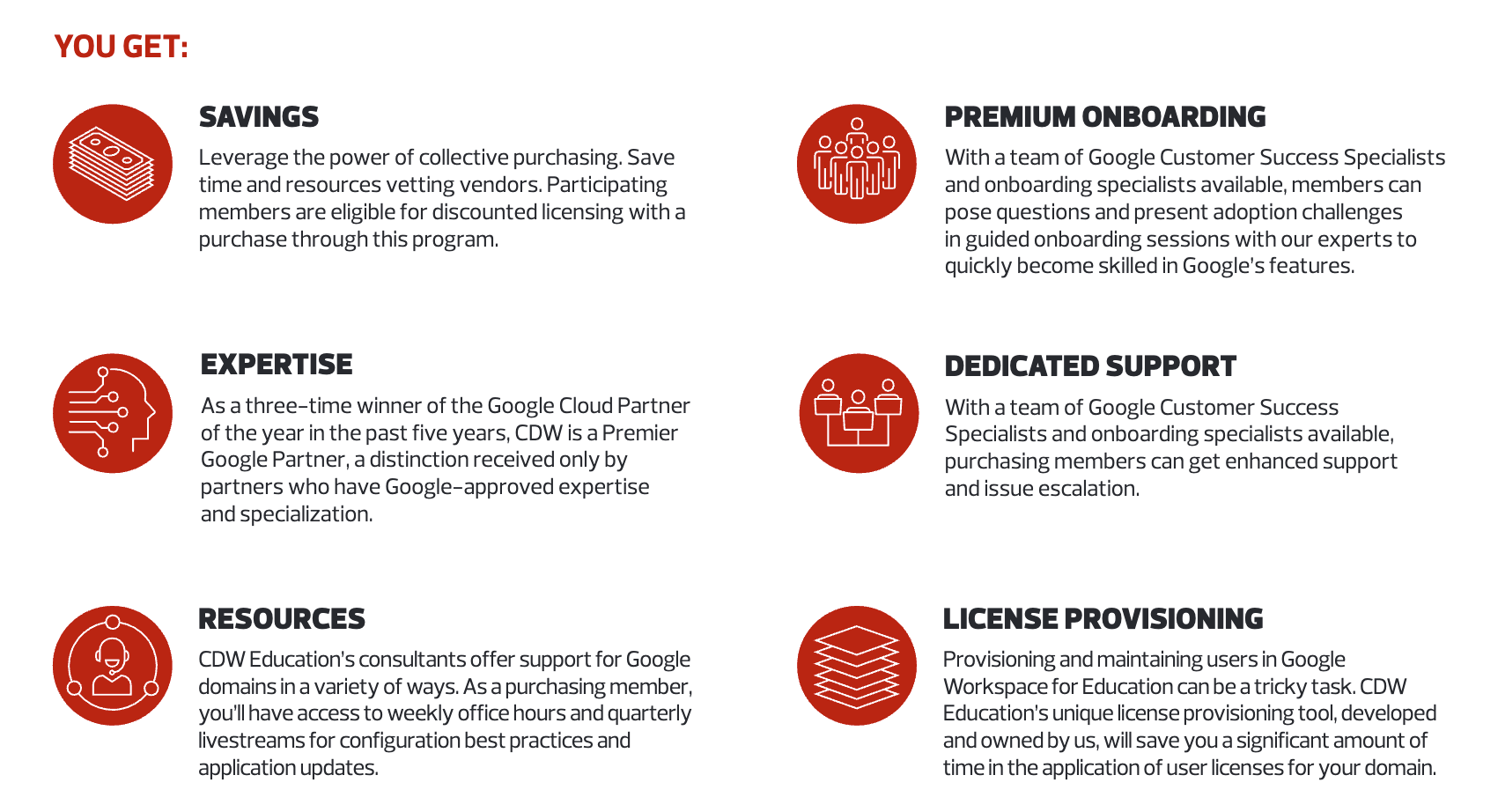 Contact Info
For further information or to reach out with any questions please contact us at
Recorded Webinars
have a collection of helpful content in our CITE Knowledge Base
CITE & Google Workspace for Education Launch
Upcoming Events
Join us for our upcoming events and trainings.
Google Workspace for Education CA-DPA
CITE and Google staff along with legal representatives have negotiated an agreement, based on the CA-NDPA. While the agreement will look different than the standard, Google has agreed to allow CA LEAs to utilize this pre-negotiated agreement. To begin the signing process with Google please click the button below. Please note that the process may take up to 4 weeks to complete and Google will facilitate signing through their DocuSign portal, no additional negotiation or further redlining will be accepted by Google.
For Privacy Services users, please make your request in the CITE Privacy Services portal as you normally would, and your dedicated technician will assist you through the process.
Supporting Documentation
Please use these links to locate the updated supporting documentation.
Support Team
Coming Soon!