2022 CITE Award Winners
2022 CITE Award Recipients
CITE's Awards program congratulates and celebrates CITE members, partners, and others for the work they do and the accomplishments they've made to the education community. We're excited to share more about each award recipient, including CITE Hall of Fame inductees!
TECHNOLOGY LEADER AWARD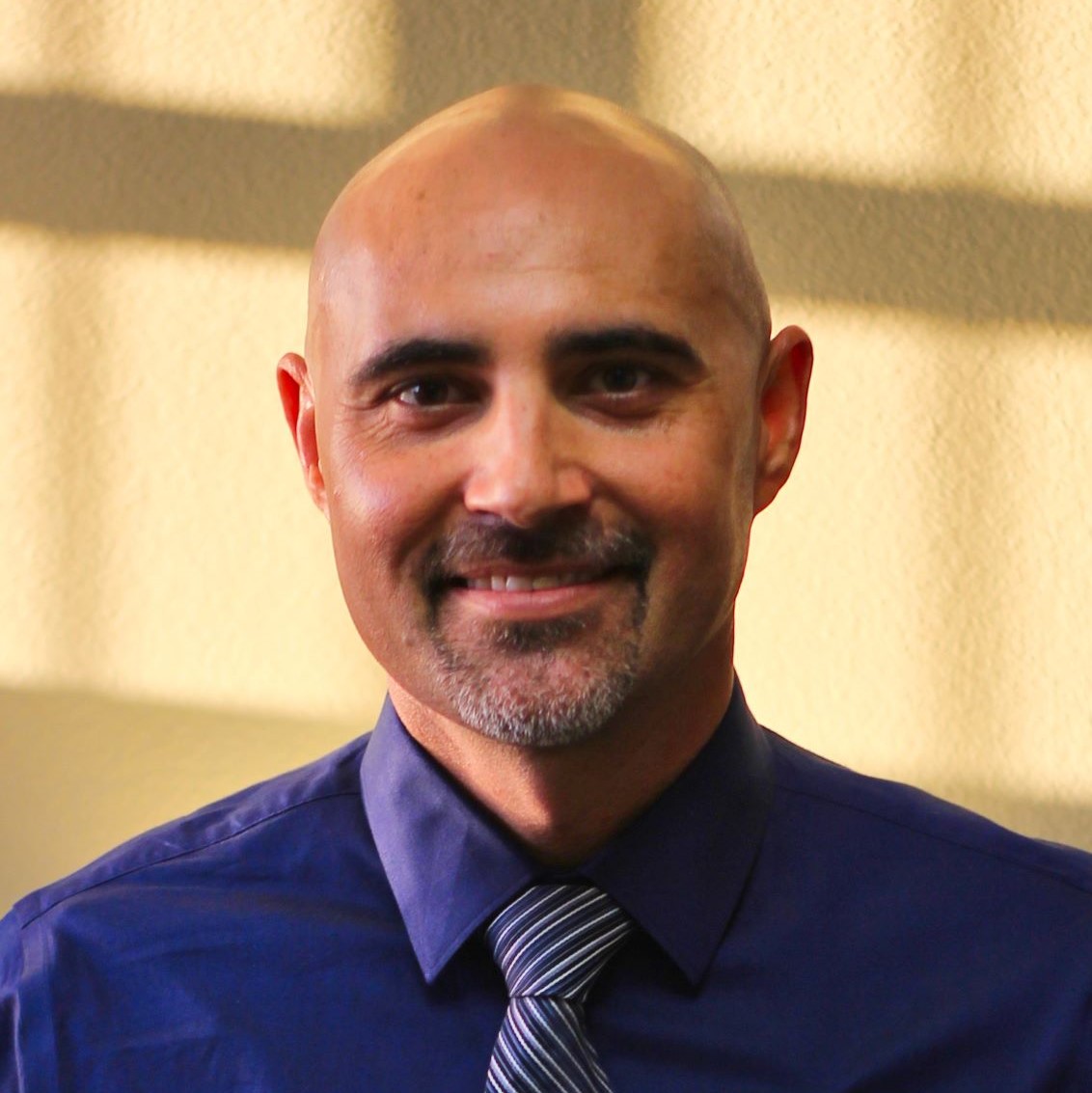 Ben Markley
Chief Technology Officer
Hemet Unified School District
Mr. Markley has dedicated more than 20 years of his career to serving the students, staff, and communities of several California school districts. He uses strategic leadership to ensure technology has a positive impact on classrooms and student achievement. Ben's vision for a supportive, empathetic, and responsive IT team with a classroom first focus has led to significant influence on student learning through technology. In 2015 Ben became a certified CTO through the California IT in Education (CITE) organization. Ben now does his best to give back and serves as an instructor and mentor in the CITE CTO Mentor program, and regularly presents at the CITE Annual Conference on topics focused on leadership, strategy, and systems thinking.
Mr. Markley currently serves as the Chief Technology Officer of Hemet Unified School District. His recent work within Hemet has resulted in a district-wide technology refresh and multiple improvement projects. In 2022, Ben and his team were awarded the California School Board Association's Golden Bell award "For Innovation in a Time of Crisis." In addition, Ben was recognized as San Diego County's 2018 Technology Administrator of the Year.
---
TECHNOLOGY STAFF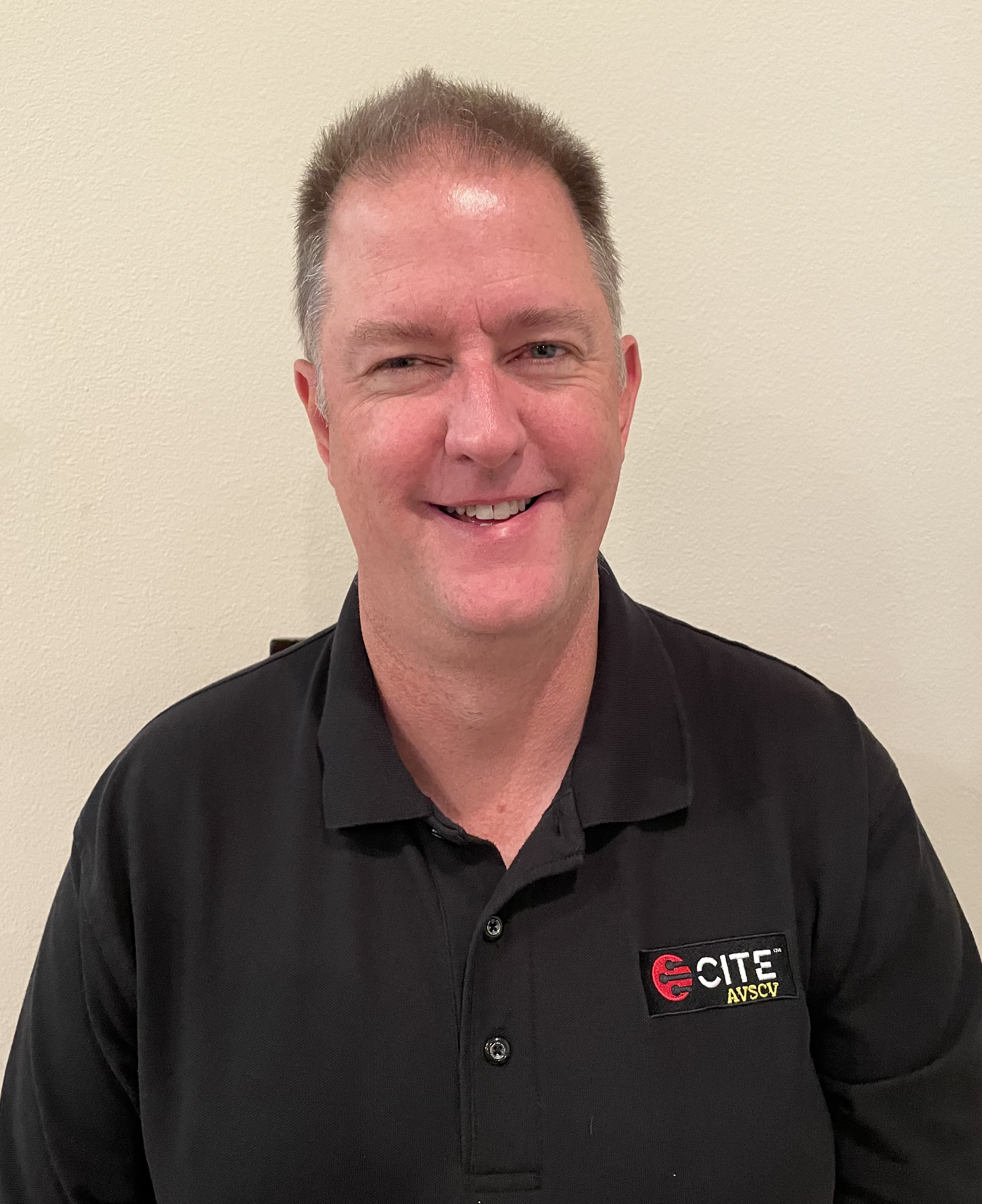 Brian Sunde
Network Systems Administrator
William S. Hart Union High School District
Brian Sunde is a Network Systems Administrator for the William S. Hart Union High School District located in Santa Clarita, California. The William S. Hart Union High School District serves 22,000 students in grades 7-12 across 16 schools. Brian has worked in education for the last 21 years. He earned his Bachelor's Degree in Management Information Systems from California State University Northridge in 2000. Brian has attended CITE Conferences since 2014, and is an active member of the AVSCV Regional Group. He believes in a student first approach to technology, making sure teachers and students are able to access the services they need while in the classroom or at home.
Brian Sunde is the very first CITE Technology Staff Award recipient!
---
EDUCATIONAL LEADER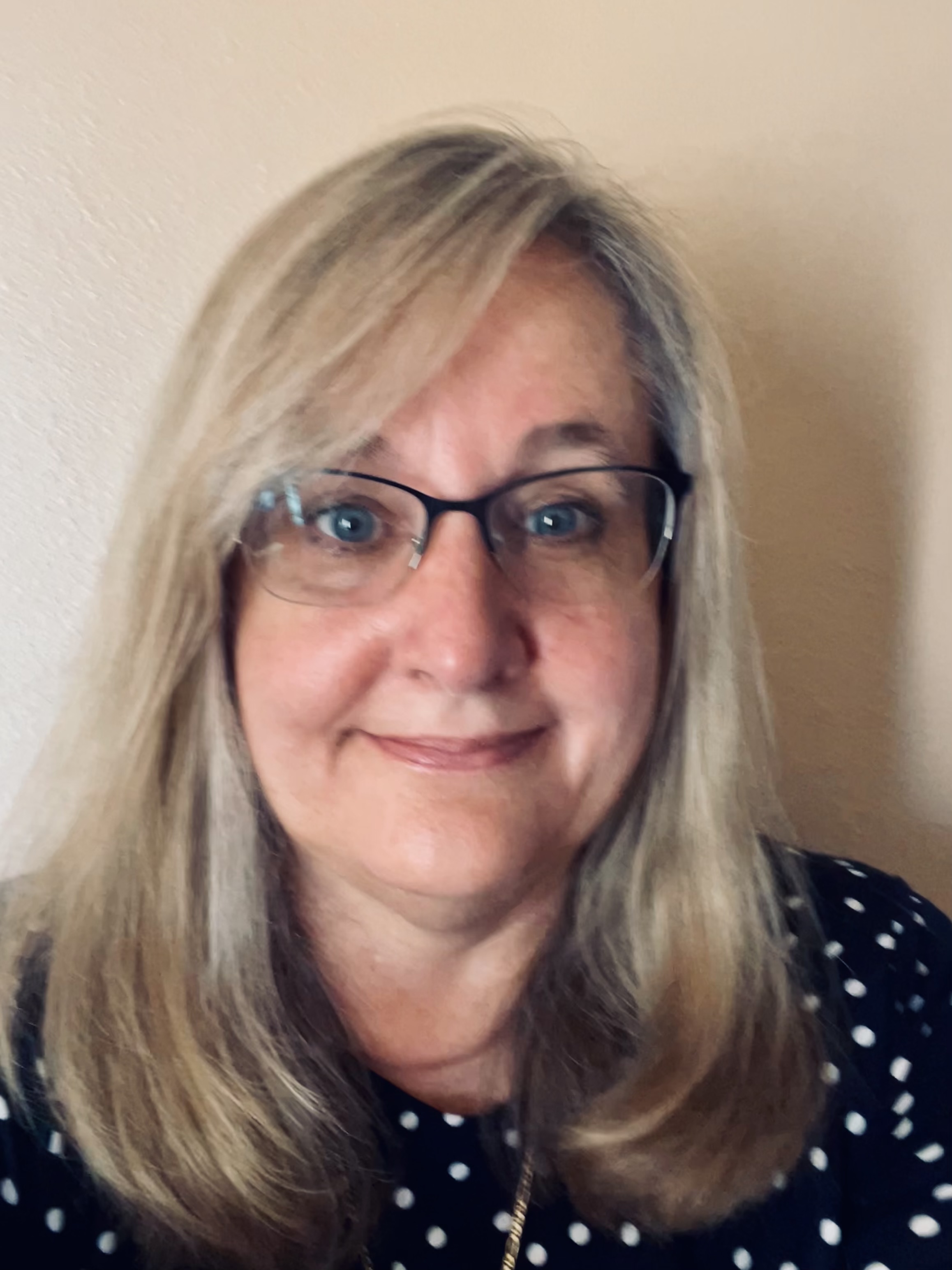 Kris Boneman
Director of Educational Technology
Bonita Unified School District
Kris Boneman became the first Director of Educational Technology for Bonita Unified School District in 2011; her team supports 1000+ employees and 10,000+ students. Bonita USD is located in the San Dimas and La Verne communities in Los Angeles County. The department supports educational technology, assessments, accountability, and technology exploration for 13 school sites; supporting learning in staff and students is the ultimate goal for the Bonita Ed Tech Team. Her team is branded the Data Wranglers and has worked across the district to find Equity Deputies at each school site to collect and use data to improve student outcomes for all students. The goal is to empower all stakeholders to know their data and use it to improve student outcomes.
---
REGIONAL COMMUNITY AWARD
San Diego County Office of Education - Enterprise Project Management Office
In 2019, under the leadership of Ms. Peyri Herrera, a new department was formed at the SDCOE to bring current project management methodologies, processes, and resources to the Integrated Technology Services division, so that I.T. projects could be done more effectively and efficiently. This department, the Enterprise Project Management Office (EPMO), quickly found success in evolving how projects are completed at the SDCOE. Word of this success spread quickly, with local districts and charter schools requesting assistance in implementing these learnings, and these methodologies and tools, within their own organizations. Fast-forward to the 2021-2022 year, where Peyri and her team have worked tirelessly to focus on the broader K-12 I.T. community here in San Diego, as well as statewide. From providing a highly successful "Project Management Academy" to K-12 I.T. leaders and staff here in San Diego County, to presenting this valuable information at conferences across the state (including CITE, CASBO and others), to this year's exciting "Project Management Conference: Adventures in Project Land, K-12 I.T. Edition," this team of four amazing individuals have had a considerable positive impact on the K-12 technology community here and San Diego, and across the state of California.
---
TECHNOLOGY PARTNER

NIC Partners Inc, Located in Rancho Cucamonga California is the winner of the CITE 2022 Technology Partner Award. NIC Partners Industry specializes in Education. They've served more than 65 school districts and universities. They understand the challenges that come with the education industry and have close relationships with organizations that offer grants and financial support for tech upgrades at schools.
---
HALL OF FAME INDUCTEES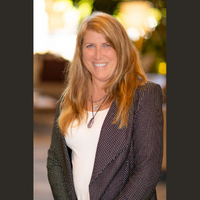 Julie Judd
Chief Technology Officer
Ventura County Office of Education
Dr. Julie Judd currently serves as the Chief Technology Officer for the Ventura County Office of Education. Her responsibilities include oversight of all educational and informational technology, technology project planning, and management of all technical staff, supporting 20+ LEAs in Ventura County. Prior to her appointment at Ventura COE, she served for four years as the CTO for Ventura Unified School District and five years as the Director of Technology for Moorpark Unified School District. Prior to her technology leadership roles, Julie taught in Moorpark as a middle school band director for 12 years; she has been an educator since 1984, when she began her teaching career in instrumental music in Orlando, Florida. Dr. Judd continues to conduct the Ventura County Concert Band, an adult community band provided through the Ventura Adult and Continuing Education program at Ventura Unified School District. She currently lives in Camarillo with her husband, Jeff, and their two kitties Jethro and Ella.
Dr. Judd served on the Board of Directors for CETPA/CITE from 2011-2021. Professional associations include memberships in, CoSN, CUE, ACSA, ASCD, and Phi Delta Kappa.
Personal message to CITE: Thank you to Andrea Bennett for welcoming me into this community and for her continued support. She broke the glass ceiling for women leaders and continues to encourage women through their leadership journey. Thank you to the CITE staff for their dedication to supporting the LEAs of California as they work to fulfill the vision and mission of CITE. The CITE Community is an amazing group of human beings who provide selfless support and expertise to ensure the students in California have the most up-to-date and secure technology tools for the learning process. Out of my extensive educational experience, the membership of CITE has been the most welcoming, humble, and fun to work with. Mentors are everywhere I look! Continue to grow in your positive scholarship and humble leadership. Continue to nurture and celebrate each other as the work we do is pressure-filled. Blessings to this community!
---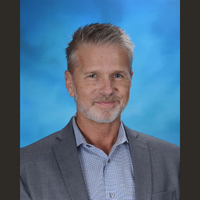 David Goldsmith
Chief Technology Officer
Hanford Elementary School District
David Goldsmith, currently serving as Chief Technology Officer for the Hanford Elementary School District, has been working in K12 educational IT since 1998. First hired by Cave Creek Unified School District in Arizona as a computer technician, David quickly moved up the ranks into a network administrator position. In 2000, David accepted a position with the Hanford Elementary School District in his hometown of Hanford, to become the Network Engineer. Once there, again he quickly demonstrated expertise and leadership and was moved into a management position less than a year later. In 2007, David was promoted to Director of Information Systems, a title which was subsequently changed to Chief Technology Officer, where he continues to serve today.
Within the first month of arriving in Hanford for the new job, David was encouraged to attend his first CEDPA conference in Santa Barbara, and has not missed a single conference to date. In 2007, David was accepted into the first cohort of the CTO Mentor Program, and completed certification that fall at the CETPA conference in Indian Wells. David began serving as a mentor in the CTOM program in 2009, and mentored for the next six cohorts before stepping back to pursue new ways to contribute to the organization.
In 2015, David threw his hat into the ring for an open position on the CETPA Board of Directors, and was elected at the conference that year in San Diego. David served with the Board for six years, acting as Technology Chair for the annual conferences during that span, and contributing impactfully to many initiatives, from the rebranding of the organization to CITE, to the implementation of term limits for board members. David served as Board President in 2020 for CITE's 60th year, and presided over the first and only CITE virtual conference as they navigated the first year of the pandemic and its impact on the organization. David stepped down from the Board at the end of 2021, after six years of a rewarding tenure.
In his spare time, David enjoys traveling to tropical islands with his one and only Kathleen, crafting specialty coffee drinks, and playing rock 'n roll on his collection of guitars.
---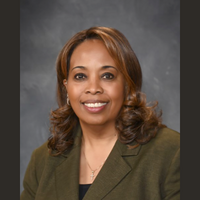 Lorrie Owens
Chief Technology Officer
San Mateo County Office of Education
Lorrie Owens is the Chief Technology Officer for the San Mateo County Office of Education. She has served in this role for 18 years, and is the first woman in the state of California to lead the technology department for a county office of education. She is, to date, the only African American to hold this position in a county office of education. Prior to joining the SMCOE, Lorrie was the Director of Technology and Information Services for the Dublin Unified School District. She also served as the Technology Service Director for the Alameda Unified School District. Lorrie spent 14 years working for IBM before making a career change to serve in the public sector. She won several awards for her work at IBM before transitioning to K-12.
Lorrie has been a member of CEDPA/CETPA/CITE since 1998. She served six years as a member of the CITE Board of Directors, and served as its president during its 2019 re-branding. She is a 2010 graduate of the CTO Mentor Program, and participated in the program as a member of the Steering Committee, mentor and instructor for many years. She takes pride in the fact that every cohort member she mentored completed the program. As an instructor, she taught Organizational Management and Personnel Management. Many cohort members in her classes fondly remember her FRISK role play exercise in the Personnel Management class. Lorrie is also a current member of the CoSN Board of Directors, where she is very active in the organization's Diversity, Equity and Inclusion work. In addition to her work with CoSN, Lorrie serves as a member of CAAASA's Statewide Planning Committee, and also participated in the creation of content, "Lifting Our Voices", for CAAASA's Field Guide in 2021. Lorrie is a long-time member of CCSESA's Technology Steering Committee, serving as its first female and, to date, only African-American chairperson. Lorrie served in this capacity for 18 months, which is the longest period of time any chairperson has ever served for the TSC. Lorrie was awarded the STAR Award in 2014 by the 58 county superintendents for her service to the TSC. Lorrie also served as the co-chairperson of the Online Learning Collaborative Subcommittee for several years. This subcommittee produced the California eLearning Framework, an invaluable guide for a number of schools and districts as they navigated the world of on-line and blended learning.
Lorrie is a popular speaker/panelist throughout the state and the nation. She has not only spoken at CITE conferences (when it was CETPA), but also at conferences, meetings or webinars produced by ACSA, CUE, Education Week, the Federal Student Privacy Summit, Future of Privacy Forum, the Education Commission of the States, AALRR and CASBO. Lorrie is a regular featured speaker at Future of Education Technology (FETC) Conference, usually held in Florida, where her most popular sessions are on the topics of Digital Equity and Transformational Leadership. She is passionate about the use of technology to enhance the learning experiences of all students, but particularly about how technology can be used to help level the playing field for students of color in underresourced schools, students in rural schools and special-needs students.
Lorrie is very active in the communities in which she works and lives. She currently serves as the president of the San Mateo NAACP, and has been a member of the NAACP all of her adult life. Lorrie is a past president of Black Women for Political Action. She is known in the community as a tireless civil rights advocate. Lorrie is also a regular guest columnist for the San Mateo Daily Journal. She is a licensed and ordained minister and through the organization His Gospel Ministries, she serves the homeless of the community, helps connect students in need with technology resources to help with schoolwork, and provides Biblical counseling services for people going through difficult times in their lives. In addition to these activities, Lorrie serves as a Personnel Commissioner for the Alameda County Office of Education.
Lorrie completed her undergraduate degree in Communications at the (then) California State University, Hayward. She completed her graduate work in Organizational Development and Human Resources at the University of San Francisco. In addition to her CCTO certification, she is also a graduate of the District Administration Leadership Academy.
In her personal life, Lorrie is a classically-trained pianist, but is also adept at playing gospel music by ear. She is married to Rev. Dr. Robert Owens, who is also a licensed and ordained minister, a retired network security executive, and Lorrie's ministry partner. They have also partnered in raising two of their nine grandchildren, Antonio and Leonard. Antonio is a newlywed, a licensed minister like his grandparents, an educator and an author. He holds an undergraduate degree from an UC school; his second Master's degree was also from a UC school. Leonard is an undergraduate at a UC school and was a highly recruited football player out of high school. Lorrie and Bob, who until recently were avowed dog-only pet parents, are now the devoted cat mom and dad of Yang, Abel and Soi. When Lorrie retires, she plans to devote her time fully to her ministry, her grandchildren, and her cats.