Board of Directors Election Candidate: Tony Ramirez
Date posted
October 15, 2023
Tony Ramirez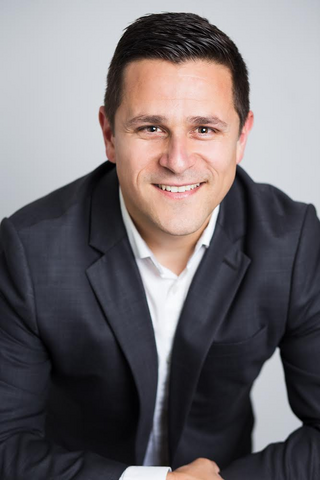 Tony Ramirez is an accomplished technology professional with over 20 years of experience in Education. He holds a Bachelor's degree in Computer Information Systems and a Master's degree in Information Technology, both from Azusa Pacific University. Tony is a certified Chief Technology Officer through CITE's CTO Mentor program. Throughout his career, Tony has been dedicated to leveraging technology to enhance the educational experience for students and educators alike. Before Santa Barbara Unified, Tony served as the Chief Technology Officer for the West Covina USD and as the Director of IT at Glendora USD. Tony also has experience in private K-12 and higher education industries.
Beyond his career achievements, Tony is an avid runner and finds solace in staying physically active. Tony is a devoted husband and father to three young boys Grant, Jack, and Wesley.
How long have you been in your current role and how did you get there?
I am currently in my second year serving as Chief Technology Officer (CTO) for the Santa Barbara Unified School District. Before Santa Barbara, I was the CTO for West Covina USD and the Director of IT at Glendora Unified. These organizations, my involvement with the CITE, and my constant pursuit of furthering my education have all provided me with the skillset and perspective to lead in my current role. As the CTO at Santa Barbara, I serve on the executive cabinet team and lead the vision and daily operations of the Educational Technology Services department.
What's a recent win you've had at work?
In the last year, I have advocated for a staffing restructure to include three additional employees. Through the use of data, proper timing, and a polished presentation, we added in the areas of technical support, data systems, and network administration. In just a short time since this staffing change, we have already noticed the positive impact it has had on our schools, departments, and team. This was certainly a feel-good win for all.
How long have you been a CITE member? What is your favorite memory from a CITE event?
I have been involved in CITE since 2016 when I entered the public education space. CITE has afforded me many fond memories spanning regional groups, professional learning opportunities, and the annual conference. My favorite memory was to be a part of the CITE CTO Mentor program where I met a cohort of amazing colleagues and instructors who helped me become a better version of myself in all areas of technology leadership.
What do you do in your limited free time?
I love to stay active in my free time and soak up all that life has to offer. I'm an avid runner, so I try to run down to the beach every day I can. I'm also currently pursuing my childhood dream of flying a plane and working toward a recreational pilot's license. More importantly, I'm always planning the next date night with my better half or a "Daddy Day" with my boys. My latest adventure was seeing the 40th anniversary of Return of the Jedi at the Hollywood Bowl with my 9-year-old son.
Are there any special shoutouts you'd like to give to someone in your life or the CITE Community who has made a special impact on you?
There are many individuals in my life who have made a difference and shaped who I am and who I aspire to be. From track coaches, bosses, colleagues, and family, there are just too many to mention! For brevity, I'd like to thank the SGV, Ventura, and South Bay regional groups for the amazing people you are. I'd also like to show love to CTO Mentor Cohort 16 or "Fantastic 4x4" for an unforgettable professional experience! I'm so blessed to be among such great people.
If someone is intimidated or reluctant to get involved with CITE, what advice would you give them?
I can relate to these feelings because I remember being a bit overwhelmed when I was first exposed to CITE. Having the opportunity, I would encourage any new and reluctant individual to dive in and leverage any or all of the helpful resources one step at a time and at their own pace. I would reinforce the notion that there is always something to learn no matter where we are on our journey and to not feel out of place, but to use curiosity as a catalyst to our personal and professional growth.
Twitter handle: @tonestarunner