Back to Events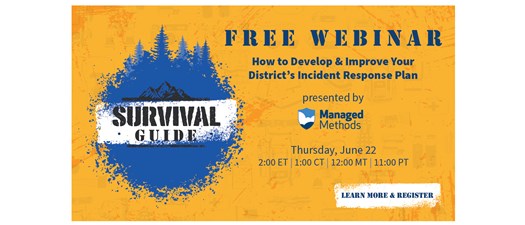 K-12 Tech Survival Guide: Tips For Developing & Improving Your District'...
Thursday, June 22, 2023
11:00 AM - 12:00 PM (PDT)
Event Details
Events over recent years have highlighted why your district needs to change its perspective on how technology and cybersecurity fit into your mission to education students and prepare them for their futures.
Districts are targets for ransomware and other types of cyber attacks. Not only do these attacks pose significant data privacy and security risks for students, staff, and communities, they're also capable of disrupting school operations to such a degree that classes need to be canceled.
Technology in education is integral to all aspects of district operations. Certainly including instruction, but also extending to transportation, security, HVAC, payroll, finance, and more.
For these reasons, incident response planning is critical for your district. When an incident occurs, time is of the essence. Having a documented incident response plan is essential for quick and effective response. Whether or not you already have an incident response plan, summer break is a great time to either create one or re-evaluate and improve it.
Join ManagedMethods for our upcoming webinar where we'll be focusing on incident response planning and what you can do now to be better prepared moving forward.
During this session, you will hear from Britton Smith, Director of Information Technology at Rosedale USD, and Kirstin Collins, Director of Technology at Cedarburg School District. They are donating their time to share where they are in their incident response planning process, the steps they took to develop it, what they'll be doing to improve their cybersecurity readiness and response this summer, and more!
During this session, you will learn:
- How other K-12 technology teams developed their incident response plans
- What they've done, or plan on doing, to improve their incident response plans
- Practical tips and advice for creating or improving your incident response plan
- Why an audit is a good place to start with incident response planning
Register now to take part in the conversation and arm your district with the security and incident response strategies needed for a successful school year.
For More Information: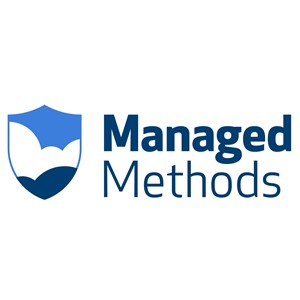 ManagedMethods
719 Walnut Street
Boulder, CO 80302
(303)415-3640