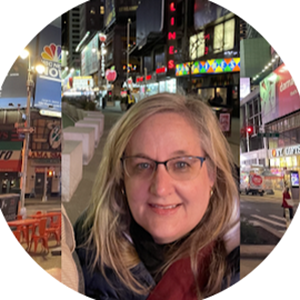 Professional Bio
Graduate of Mentor Program #9 - #UncommonCohort

I serve as the Director of Educational Technology at Bonita Unified School District in a district serving the San Dimas and the La Verne Communities. I am privileged to support Bonita's 13 school sites in their planning, implementation, and expansion of the integration of technology into daily instruction. The Educational Technology department is responsible for innovative project planning in partnership with sites and District planning. I oversee Bonita USD's work in assessment and accountability. Curating and analyzing the data of BUSD's 10,000 students is the top priority of the Educational Technology Department.

My current focus on professional learning includes the collection and use of data to support student achievement, predicting student outcomes using data, and using the data to provide gateways to equity for all students. Current District initiatives include SEL, student wellness, OER for English language arts and science, math intervention, assessments to identify student academic needs in reading and math, and data management to proactively identify needs of students including on-track A-G students. BUSD continues to refine the process to bring together a complete portfolio of student data and to better understand the needs of all students. We call our team the Data Wranglers and we have worked across the district to find Equity Deputies to collect and use data to improve student outcomes for all students. Our goal is to empower all stakeholders to know their data and use it to improve outcomes for all students.

Organization Bonita Unified School District
115 W. Allen Avenue
San Dimas, CA 91773
909.971.8200
http://do.bonita.k12.ca.us

Educational Member
---