Back to Events
Jamf Nation User Conference (JNUC)
Tuesday, September 19, 2023
to Thursday, September 21, 2023
In-Person, Virtual, or Keynote Only
Event Details
The 14th Annual Jamf Nation User Conference (JNUC) is headed to the Lone Star State, Tuesday, September 19 - Thursday, September 21, 2023. We will have three models again this year: in-person, virtual or keynote only. So kick up your boots and join us at the Austin Convention Center, located in the heart of downtown Austin, Texas or virtually, from comfort of your computer screen.
Whether you come by plane, train, horseback or join us virtually, you can expect the same exceptional content and experience that so many in the community have come to love and trust. We can't wait to see you at JNUC 2023!
What to expect at the world's largest rally of Apple admins
For over 13 years, Apple admins have gathered, whether in person or virtually, at the Jamf Nation User Conference (JNUC). Maybe you've attended before. Maybe it's your first time. Or maybe you've never missed a JNUC. No matter your attendance record, Apple IT, users and InfoSec leaders get a front row seat to discover new and better ways to manage and secure Apple devices to simplify work and keep users productive.
At JNUC 2023, you can expect to:
See product demos from Jamf experts so you can learn best practices and enjoy a preview of upcoming functionality
Learn how Jamf can help you manage and secure an Apple experience that your users love and your organization trusts
Attend customer-led sessions to show you how IT and InfoSec leaders are leveraging Jamf to maximize their Mac, iPad, iPhone and Apple TV initiatives
Check out deep-dive technical sessions that walk you through advanced workflows that will benefit your organization
Find new and fun ways to connect with your peers
For More Information: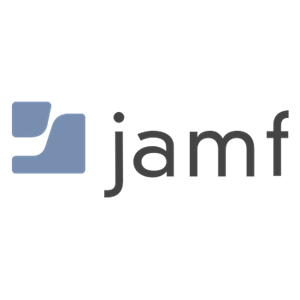 JAMF Software
100 S. Washington Ave.
Minneapolis, MN 55401