Back to Events
CITE Kern County Regional Group Meeting
Friday, May 19, 2023
10:30 AM - 11:30 AM (PDT)
Event Details
The Kern County Regional California IT in Education (CITE) Group is back with an In-person/Hybrid meeting. Lunch will be provided. RSVP kerichter@kern,org for lunch count.
In-person Location:
Professional Development Center
Rosedale Middle School
12463 Rosedale Hwy
Bakersfield, CA 93312
Online, hybrid option for those unable to attend: https://kcsos.zoom.us/j/9948777709
Robert Mueller, Former FBI Director, once said, "There are only two types of companies: those that HAVE been hacked, and those that will be." Are you next?
Due to overwhelming demand, we are pleased to announce Leif Davisson's return, who will deliver an insightful presentation titled "Strengthening Security: Fundamental Concepts and Effective Strategies." Join us as Leif imparts valuable knowledge on minimizing your vulnerability, effectively managing data breaches, and implementing robust security measures to safeguard your assets. Don't miss this opportunity to enhance your understanding and fortify your existing security framework.
Leif has a background in the financial sector and has conducted network audits for security purposes. In this role, Leif has tested systems that utilize the networks of the National Credit Union Administration (NCUA) and the Federal Home Loan Bank (FHLB). Leif's expertise encompasses various areas, including performing penetration tests, conducting disaster recovery testing, and managing incident response procedures. Leif is a founding member of The Information Systems Security Association (ISSA) Kern County Chapter and a current Board Member. https://www.issa.org/
NOTE: Meeting is open to anyone in K-12
For More Information: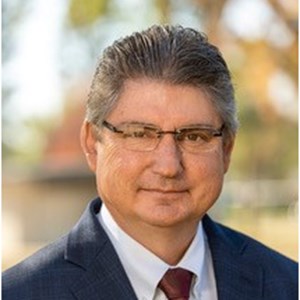 Kenneth Richter
Engineer
Kern County Superintendent of Schools