Microsoft Enterprise Skills Initiative (ESI)
Microsoft Enterprise Skills Initiative (ESI)
CITE has partnered with Microsoft on the Enterprise Skills Initiative (ESI), a benefit provided by the CITE and Microsoft Strategic Alliance (CAMSA). The ESI program provides numerous FREE and discounted Azure training opportunities for CITE members.
The graphic below illustrates what options will be available upon logging into the Learner Experience Portal (LxP). All options are no cost to CITE members, with the following limits:
Free Azure Certification Exams: We have limited exam vouchers available.
Learning Partner Training (NetCom Learning): We have seats available for these trainings, at a reduced price of $250 or $500 per seat (a significant savings). Please see the list of available courses below. Payment for these will be required upon registration.
Sign up and learn now!
In order to be added to the LxP, please fill out this form and include your relevant domains. Once the domains are uploaded to the LxP, anyone with that domain will be able to register and learn. CITE will verify membership status of the domain prior to upload.
Learn more about the ESI Program by watching our webinar below:

Questions? Email education@cite.org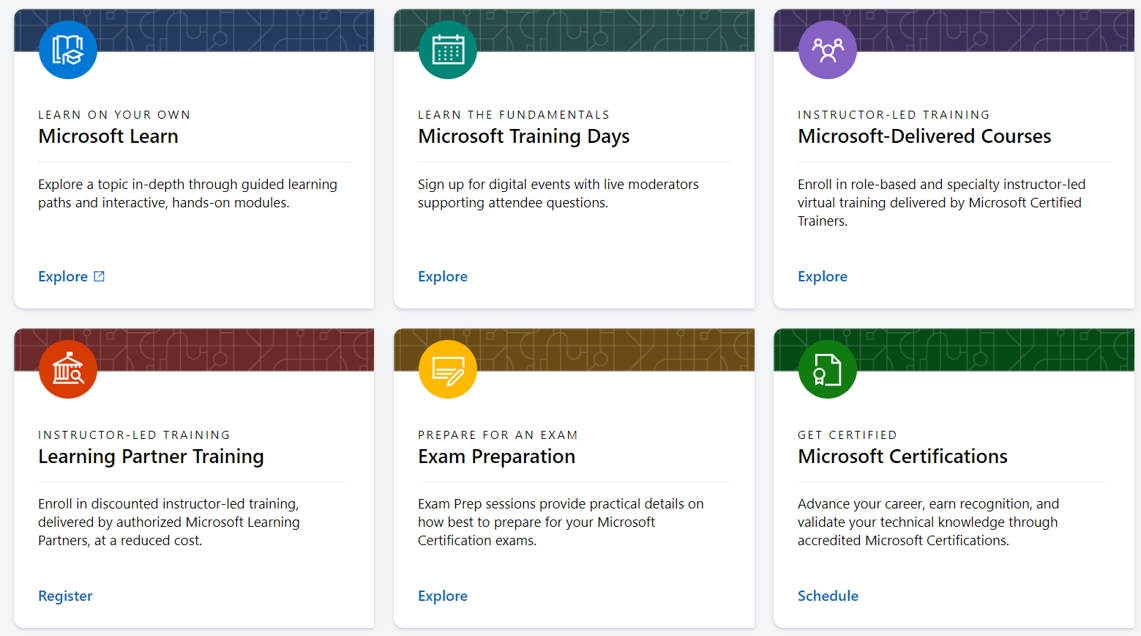 ESI Eligible Classes-Discounted Price List
Microsoft-Certification-Poster