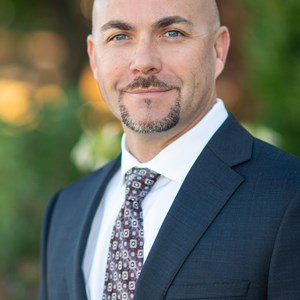 Professional Bio
Chris Womack is the Director of Information Technology at the Placer County Office of Education.
Mr. Womack provides leadership for the continued development of an innovative, robust, and secure information technology environment throughout the county.
The primary responsibilities for his office encompass a wide variety of strategic technology issues:
• High speed internet access to schools
• Internet content filtering
• Governance and policy
• Resource allocation
• Information technology protocols
Placer County Office of Education works in partnership with the 16 local school districts to support academic success through technology, delivery of IT infrastructure and services, information security systems and compliance, administrative systems, and client support services.
Mr. Womack represents the county's information technology interests by affiliating with several state and regional education organizations, including:
• CITE California IT in Education
• CCSESA Technology Steering Committee
• ACSA Association of California School Administrators
• MS-ISAC Multi-State Information Sharing & Analysis Center
He is a CITE Certified Chief Technology Officer and also serves as President of the Auburn Youth Soccer Club which provides 750 local youth with a safe and healthy soccer season each year.
Prior to leading the Information Technology team at PCOE, Mr. Womack spent 23 years in information technology roles in the private sector and education. Most recently, he served as a Network Engineer for PCOE.

Organization Placer County Office of Education
360 Nevada St.
Auburn, CA 95603-3720
530.889.5991
http://placercoe.org

Educational Team 4-9
---
Awards:
2019 PCOE Superintendent's Award
2022 ACSA Technology Administrator of the year
Volunteer Work: